Special Pricing on Two Manhole Boxes
8×8 Titan 5 Manhole Box and a 4×8 Titan 5 Manhole Box, with stacking hardware, and spreaders.
In-Stock and discounted to $24,500.00
Call today: 336-516-8011
Manhole Boxes
Set of two manhole boxes available at a discounted price:
8×8 and 4×8 stacker with spreaders
Standard Features:
All steel design, wrap around sides, cutout for pipe, internal shelving, pounding pads, stacking lugs, knife edge and cutting bar on 8′ tall box.
Additionally, they are P.E. certified and OSHA compliant, and come with Tabulated Data.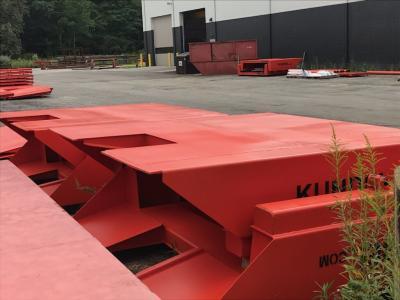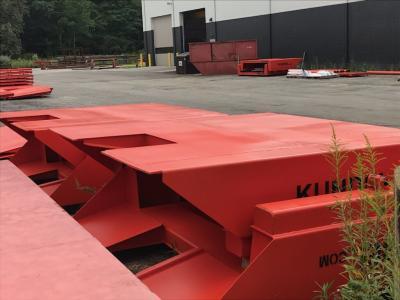 Quote Request Form
eyJpZCI6IjIzNCIsImxhYmVsIjoiTWFuaG9sZSBCb3giLCJhY3RpdmUiOiIxIiwib3JpZ2luYWxfaWQiOiIxIiwidW5pcXVlX2lkIjoid2VmajIiLCJwYXJhbXMiOnsiZW5hYmxlRm9yTWVtYmVyc2hpcCI6IjAiLCJ0cGwiOnsid2lkdGgiOiI4MCIsIndpZHRoX21lYXN1cmUiOiIlIiwiYmdfdHlwZV8wIjoibm9uZSIsImJnX2ltZ18wIjoiIiwiYmdfY29sb3JfMCI6IiM4MWQ3NDIiLCJiZ190eXBlXzEiOiJjb2xvciIsImJnX2ltZ18xIjoiIiwiYmdfY29sb3JfMSI6IiMzMzMzMzMiLCJiZ190eXBlXzIiOiJjb2xvciIsImJnX2ltZ18yIjoiIiwiYmdfY29sb3JfMiI6IiMzMzMzMzMiLCJiZ190eXBlXzMiOiJjb2xvciIsImJnX2ltZ18zIjoiIiwiYmdfY29sb3JfMyI6IiMzMzMzMzMiLCJmaWVsZF9lcnJvcl9pbnZhbGlkIjoiIiwiZm9ybV9zZW50X21zZyI6IlRoYW5rIHlvdSBmb3IgY29udGFjdGluZyB1cyEiLCJmb3JtX3NlbnRfbXNnX2NvbG9yIjoiIzRhZThlYSIsImhpZGVfb25fc3VibWl0IjoiMSIsInJlZGlyZWN0X29uX3N1Ym1pdCI6Imh0dHBzOlwvXC93d3cuaXJvbmxvdC5jb21cL3RoYW5rLXlvdVwvIiwicmVkaXJlY3Rfb25fc3VibWl0X25ld193bmQiOiIxIiwidGVzdF9lbWFpbCI6Im1pa2VjYW1wYmVsbEBpcm9ubG90LmNvbSIsInNhdmVfY29udGFjdHMiOiIxIiwiZXhwX2RlbGltIjoiOyIsImZiX2NvbnZlcnRfYmFzZSI6IiIsInB1Yl9wb3N0X3R5cGUiOiJwb3N0IiwicHViX3Bvc3Rfc3RhdHVzIjoicHVibGlzaCIsInJlZ193cF9jcmVhdGVfdXNlcl9yb2xlIjoic3Vic2NyaWJlciIsImZpZWxkX3dyYXBwZXIiOiI8ZGl2IFtmaWVsZF9zaGVsbF9jbGFzc2VzXSBbZmllbGRfc2hlbGxfc3R5bGVzXT5bZmllbGRdPFwvZGl2PiJ9LCJmaWVsZHMiOlt7ImJzX2NsYXNzX2lkIjoiMTIiLCJuYW1lIjoiQ29tcGFueSIsImxhYmVsIjoiIiwicGxhY2Vob2xkZXIiOiJDb21wYW55IE5hbWUiLCJ2YWx1ZSI6IiIsInZhbHVlX3ByZXNldCI6IiIsImh0bWwiOiJ0ZXh0IiwibWFuZGF0b3J5IjoiMCIsIm1pbl9zaXplIjoiIiwibWF4X3NpemUiOiIiLCJhZGRfY2xhc3NlcyI6IiIsImFkZF9zdHlsZXMiOiIiLCJhZGRfYXR0ciI6IiIsInZuX29ubHlfbnVtYmVyIjoiMCIsInZuX29ubHlfbGV0dGVycyI6IjAiLCJ2bl9wYXR0ZXJuIjoiIiwidm5fZXF1YWwiOiIiLCJpY29uX2NsYXNzIjoiIiwiaWNvbl9zaXplIjoiIiwiaWNvbl9jb2xvciI6IiIsInRlcm1zIjoiIn0seyJic19jbGFzc19pZCI6IjYiLCJuYW1lIjoiZmlyc3RfbmFtZSIsImxhYmVsIjoiIiwicGxhY2Vob2xkZXIiOiJGaXJzdCBOYW1lIiwidmFsdWUiOiIiLCJ2YWx1ZV9wcmVzZXQiOiIiLCJodG1sIjoidGV4dCIsIm1hbmRhdG9yeSI6IjAiLCJtaW5fc2l6ZSI6IiIsIm1heF9zaXplIjoiIiwiYWRkX2NsYXNzZXMiOiIiLCJhZGRfc3R5bGVzIjoiIiwiYWRkX2F0dHIiOiIiLCJ2bl9vbmx5X251bWJlciI6IjAiLCJ2bl9vbmx5X2xldHRlcnMiOiIwIiwidm5fcGF0dGVybiI6IjAifSx7ImJzX2NsYXNzX2lkIjoiNiIsIm5hbWUiOiJsYXN0X25hbWUiLCJsYWJlbCI6IiIsInBsYWNlaG9sZGVyIjoiTGFzdCBOYW1lIiwidmFsdWUiOiIiLCJodG1sIjoidGV4dCIsIm1hbmRhdG9yeSI6IjAiLCJtaW5fc2l6ZSI6IiIsIm1heF9zaXplIjoiIiwiYWRkX2NsYXNzZXMiOiIiLCJhZGRfc3R5bGVzIjoiIiwiYWRkX2F0dHIiOiIiLCJ2bl9vbmx5X251bWJlciI6IjAiLCJ2bl9vbmx5X2xldHRlcnMiOiIwIiwidm5fcGF0dGVybiI6IjAifSx7ImJzX2NsYXNzX2lkIjoiMTIiLCJuYW1lIjoiYWRkcmVzczEiLCJsYWJlbCI6IiIsInBsYWNlaG9sZGVyIjoiQWRkcmVzcyIsInZhbHVlIjoiIiwidmFsdWVfcHJlc2V0IjoiIiwiaHRtbCI6InRleHQiLCJtYW5kYXRvcnkiOiIwIiwibWluX3NpemUiOiIiLCJtYXhfc2l6ZSI6IiIsImFkZF9jbGFzc2VzIjoiIiwiYWRkX3N0eWxlcyI6IiIsImFkZF9hdHRyIjoiIiwidm5fb25seV9udW1iZXIiOiIwIiwidm5fb25seV9sZXR0ZXJzIjoiMCIsInZuX3BhdHRlcm4iOiIifSx7ImJzX2NsYXNzX2lkIjoiMTIiLCJuYW1lIjoiYWRkcmVzczIiLCJsYWJlbCI6IiIsInBsYWNlaG9sZGVyIjoiQWRkcmVzczIiLCJ2YWx1ZSI6IiIsInZhbHVlX3ByZXNldCI6IiIsImh0bWwiOiJ0ZXh0IiwibWFuZGF0b3J5IjoiMCIsIm1pbl9zaXplIjoiIiwibWF4X3NpemUiOiIiLCJhZGRfY2xhc3NlcyI6IiIsImFkZF9zdHlsZXMiOiIiLCJhZGRfYXR0ciI6IiIsInZuX29ubHlfbnVtYmVyIjoiMCIsInZuX29ubHlfbGV0dGVycyI6IjAiLCJ2bl9wYXR0ZXJuIjoiIn0seyJic19jbGFzc19pZCI6IjQiLCJuYW1lIjoiQ2l0eSIsImxhYmVsIjoiIiwicGxhY2Vob2xkZXIiOiJDaXR5IiwidmFsdWUiOiIiLCJ2YWx1ZV9wcmVzZXQiOiIiLCJodG1sIjoidGV4dCIsIm1hbmRhdG9yeSI6IjAiLCJtaW5fc2l6ZSI6IiIsIm1heF9zaXplIjoiIiwiYWRkX2NsYXNzZXMiOiIiLCJhZGRfc3R5bGVzIjoiIiwiYWRkX2F0dHIiOiIiLCJ2bl9vbmx5X251bWJlciI6IjAiLCJ2bl9vbmx5X2xldHRlcnMiOiIwIiwidm5fcGF0dGVybiI6IiJ9LHsiYnNfY2xhc3NfaWQiOiI0IiwibmFtZSI6IlN0YXRlIiwibGFiZWwiOiJTdGF0ZSIsInZhbHVlIjoiIiwidmFsdWVfcHJlc2V0IjoiIiwiaHRtbCI6InNlbGVjdGJveCIsIm1hbmRhdG9yeSI6IjAiLCJhZGRfY2xhc3NlcyI6IiIsImFkZF9zdHlsZXMiOiIiLCJhZGRfYXR0ciI6IiIsIm9wdGlvbnMiOlt7Im5hbWUiOiJBTCIsImxhYmVsIjoiQUwifSx7Im5hbWUiOiJBSyIsImxhYmVsIjoiQUsifSx7Im5hbWUiOiJBWiIsImxhYmVsIjoiQVoifSx7Im5hbWUiOiJBUiIsImxhYmVsIjoiQVIifSx7Im5hbWUiOiJDQSIsImxhYmVsIjoiQ0EifSx7Im5hbWUiOiJDTyIsImxhYmVsIjoiQ08ifSx7Im5hbWUiOiJDVCIsImxhYmVsIjoiQ1QifSx7Im5hbWUiOiJERSIsImxhYmVsIjoiREUifSx7Im5hbWUiOiJEQyIsImxhYmVsIjoiREMifSx7Im5hbWUiOiJGTCIsImxhYmVsIjoiRkwifSx7Im5hbWUiOiJHQSIsImxhYmVsIjoiR0EifSx7Im5hbWUiOiJISSIsImxhYmVsIjoiSEkifSx7Im5hbWUiOiJJRCIsImxhYmVsIjoiSUQifSx7Im5hbWUiOiJJTCIsImxhYmVsIjoiSUwifSx7Im5hbWUiOiJJTiIsImxhYmVsIjoiSU4ifSx7Im5hbWUiOiJJQSIsImxhYmVsIjoiSUEifSx7Im5hbWUiOiJLUyIsImxhYmVsIjoiS1MifSx7Im5hbWUiOiJLWSIsImxhYmVsIjoiS1kifSx7Im5hbWUiOiJMQSIsImxhYmVsIjoiTEEifSx7Im5hbWUiOiJNRSIsImxhYmVsIjoiTUUifSx7Im5hbWUiOiJNRCIsImxhYmVsIjoiTUQifSx7Im5hbWUiOiJNQSIsImxhYmVsIjoiTUEifSx7Im5hbWUiOiJNSSIsImxhYmVsIjoiTUkifSx7Im5hbWUiOiJNTiIsImxhYmVsIjoiTU4ifSx7Im5hbWUiOiJNUyIsImxhYmVsIjoiTVMifSx7Im5hbWUiOiJNTyIsImxhYmVsIjoiTU8ifSx7Im5hbWUiOiJNVCIsImxhYmVsIjoiTVQifSx7Im5hbWUiOiJORSIsImxhYmVsIjoiTkUifSx7Im5hbWUiOiJOViIsImxhYmVsIjoiTlYifSx7Im5hbWUiOiJOSCIsImxhYmVsIjoiTkgifSx7Im5hbWUiOiJOSiIsImxhYmVsIjoiTkoifSx7Im5hbWUiOiJOTSIsImxhYmVsIjoiTk0ifSx7Im5hbWUiOiJOWSIsImxhYmVsIjoiTlkifSx7Im5hbWUiOiJOQyIsImxhYmVsIjoiTkMifSx7Im5hbWUiOiJORCIsImxhYmVsIjoiTkQifSx7Im5hbWUiOiJPSCIsImxhYmVsIjoiT0gifSx7Im5hbWUiOiJPSyIsImxhYmVsIjoiT0sifSx7Im5hbWUiOiJPUiIsImxhYmVsIjoiT1IifSx7Im5hbWUiOiJQQSIsImxhYmVsIjoiUEEifSx7Im5hbWUiOiJSSSIsImxhYmVsIjoiUkkifSx7Im5hbWUiOiJTQyIsImxhYmVsIjoiU0MifSx7Im5hbWUiOiJTRCIsImxhYmVsIjoiU0QifSx7Im5hbWUiOiJUTiIsImxhYmVsIjoiVE4ifSx7Im5hbWUiOiJUWCIsImxhYmVsIjoiVFgifSx7Im5hbWUiOiJVVCIsImxhYmVsIjoiVVQifSx7Im5hbWUiOiJWVCIsImxhYmVsIjoiVlQifSx7Im5hbWUiOiJWQSIsImxhYmVsIjoiVkEifSx7Im5hbWUiOiJXQSIsImxhYmVsIjoiV0EifSx7Im5hbWUiOiJXViIsImxhYmVsIjoiV1YifSx7Im5hbWUiOiJXSSIsImxhYmVsIjoiV0kifSx7Im5hbWUiOiJXWSIsImxhYmVsIjoiV1kifV19LHsiYnNfY2xhc3NfaWQiOiI0IiwibmFtZSI6IlppcCIsImxhYmVsIjoiIiwicGxhY2Vob2xkZXIiOiJaaXAiLCJ2YWx1ZSI6IiIsInZhbHVlX3ByZXNldCI6InBhZ2VfdGl0bGUiLCJodG1sIjoidGV4dCIsIm1hbmRhdG9yeSI6IjAiLCJtaW5fc2l6ZSI6IjUiLCJtYXhfc2l6ZSI6IiIsImFkZF9jbGFzc2VzIjoiIiwiYWRkX3N0eWxlcyI6IiIsImFkZF9hdHRyIjoiIiwidm5fb25seV9udW1iZXIiOiIwIiwidm5fb25seV9sZXR0ZXJzIjoiMCIsInZuX3BhdHRlcm4iOiIiLCJ2bl9lcXVhbCI6IiIsImljb25fY2xhc3MiOiIiLCJpY29uX3NpemUiOiIiLCJpY29uX2NvbG9yIjoiIiwidGVybXMiOiIifSx7ImJzX2NsYXNzX2lkIjoiMTIiLCJuYW1lIjoiT2ZmaWNlUGhvbmUiLCJsYWJlbCI6IiIsInBsYWNlaG9sZGVyIjoiT2ZmaWNlIFBob25lIiwidmFsdWUiOiIiLCJ2YWx1ZV9wcmVzZXQiOiIiLCJodG1sIjoidGV4dCIsIm1hbmRhdG9yeSI6IjAiLCJtaW5fc2l6ZSI6IiIsIm1heF9zaXplIjoiIiwiYWRkX2NsYXNzZXMiOiIiLCJhZGRfc3R5bGVzIjoiIiwiYWRkX2F0dHIiOiIiLCJ2bl9vbmx5X251bWJlciI6IjAiLCJ2bl9vbmx5X2xldHRlcnMiOiIwIiwidm5fcGF0dGVybiI6IiIsInZuX2VxdWFsIjoiIiwiaWNvbl9jbGFzcyI6IiIsImljb25fc2l6ZSI6IiIsImljb25fY29sb3IiOiIiLCJ0ZXJtcyI6IiJ9LHsiYnNfY2xhc3NfaWQiOiIxMiIsIm5hbWUiOiJDZWxsUGhvbmUiLCJsYWJlbCI6IiIsInBsYWNlaG9sZGVyIjoiQ2VsbCBQaG9uZSIsInZhbHVlIjoiIiwidmFsdWVfcHJlc2V0IjoiIiwiaHRtbCI6InRleHQiLCJtYW5kYXRvcnkiOiIwIiwibWluX3NpemUiOiIiLCJtYXhfc2l6ZSI6IiIsImFkZF9jbGFzc2VzIjoiIiwiYWRkX3N0eWxlcyI6IiIsImFkZF9hdHRyIjoiIiwidm5fb25seV9udW1iZXIiOiIwIiwidm5fb25seV9sZXR0ZXJzIjoiMCIsInZuX3BhdHRlcm4iOiIiLCJ2bl9lcXVhbCI6IiIsImljb25fY2xhc3MiOiIiLCJpY29uX3NpemUiOiIiLCJpY29uX2NvbG9yIjoiIiwidGVybXMiOiIifSx7ImJzX2NsYXNzX2lkIjoiMTIiLCJuYW1lIjoiZW1haWwiLCJsYWJlbCI6IiIsInBsYWNlaG9sZGVyIjoiRW1haWwiLCJ2YWx1ZSI6IiIsInZhbHVlX3ByZXNldCI6IiIsImh0bWwiOiJlbWFpbCIsIm1hbmRhdG9yeSI6IjEiLCJtaW5fc2l6ZSI6IiIsIm1heF9zaXplIjoiIiwiYWRkX2NsYXNzZXMiOiIiLCJhZGRfc3R5bGVzIjoiIiwiYWRkX2F0dHIiOiIiLCJ2bl9vbmx5X251bWJlciI6IjAiLCJ2bl9vbmx5X2xldHRlcnMiOiIwIiwidm5fcGF0dGVybiI6IjAifSx7ImJzX2NsYXNzX2lkIjoiMTIiLCJuYW1lIjoibWVzc2FnZSIsImxhYmVsIjoiIiwicGxhY2Vob2xkZXIiOiJQbGVhc2UgRW50ZXIgUXVvdGUgUmVxdWVzdCBIZXJlOiIsInZhbHVlIjoiIiwidmFsdWVfcHJlc2V0IjoiIiwiaHRtbCI6InRleHRhcmVhIiwibWFuZGF0b3J5IjoiMCIsIm1pbl9zaXplIjoiIiwibWF4X3NpemUiOiIiLCJhZGRfY2xhc3NlcyI6IiIsImFkZF9zdHlsZXMiOiIiLCJhZGRfYXR0ciI6IiIsInZuX29ubHlfbnVtYmVyIjoiMCIsInZuX29ubHlfbGV0dGVycyI6IjAiLCJ2bl9wYXR0ZXJuIjoiMCIsInZuX2VxdWFsIjoiIiwiaWNvbl9jbGFzcyI6IiIsImljb25fc2l6ZSI6IiIsImljb25fY29sb3IiOiIiLCJ0ZXJtcyI6IiJ9LHsiYnNfY2xhc3NfaWQiOiI2IiwibmFtZSI6InNlbmQiLCJsYWJlbCI6IlNlbmQiLCJodG1sIjoic3VibWl0IiwiYWRkX2NsYXNzZXMiOiIiLCJhZGRfc3R5bGVzIjoiIiwiYWRkX2F0dHIiOiIifSx7ImJzX2NsYXNzX2lkIjoiNiIsIm5hbWUiOiJyZXNldCIsImxhYmVsIjoiUmVzZXQiLCJodG1sIjoicmVzZXQiLCJhZGRfY2xhc3NlcyI6IiIsImFkZF9zdHlsZXMiOiIiLCJhZGRfYXR0ciI6IiJ9XSwib3B0c19hdHRycyI6eyJiZ19udW1iZXIiOiI0In19LCJpbWdfcHJldmlldyI6ImJhc2UtY29udGFjdC5qcGciLCJ2aWV3cyI6IjgzMCIsInVuaXF1ZV92aWV3cyI6IjY1MyIsImFjdGlvbnMiOiIxIiwic29ydF9vcmRlciI6IjAiLCJpc19wcm8iOiIwIiwiYWJfaWQiOiIwIiwiZGF0ZV9jcmVhdGVkIjoiMjAyMi0wMS0xMSAwODowMzo0MSIsImltZ19wcmV2aWV3X3VybCI6Imh0dHBzOlwvXC93d3cuaXJvbmxvdC5jb21cL3dwLWNvbnRlbnRcL3BsdWdpbnNcL2NvbnRhY3QtZm9ybS1ieS1zdXBzeXN0aWNcL2Fzc2V0c1wvZm9ybXNcL2ltZ1wvcHJldmlld1wvYmFzZS1jb250YWN0LmpwZyIsInZpZXdfaWQiOiIyMzRfMTAzNzc3Iiwidmlld19odG1sX2lkIjoiY3NwRm9ybVNoZWxsXzIzNF8xMDM3NzciLCJjb25uZWN0X2hhc2giOiI2NTcyMDcxMmQ2NTY3MGZjYWE2MTMyYzc2NjBjZjIyYyJ9